Qingdao Shangri-la Hotel
Qingdao Shangri-la Hotel in Qingdao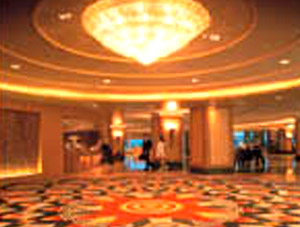 Shangri-La Hotel is located in Qingdao's business centre and is an ideal base to explore the city's beaches and European cultural heritage. The opening of the brand new Valley Wing in early 2008 will further enhance the luxury accommodation and incomparable service offered in one of China's most unique and scenic cities which is also home to the sailing events of the 2008 Olympics.
Kingflex insulation products are applied in wind pipes and water pipes of this magnificent hotel. The fact has proved that our products play an important role in the insulation systems of Qingdao Shangri-La Hotel, thus guarantee the safety of the whole building. Our outstanding qualities, standard appearances, quick provisions, considerate services are highly praised by project engineers. We are always trying our best to satisfy our customer's need.
Qingdao Shangri-La Hotel is our company's 2007 project.